1 tag
Kitty Guerrilla Films: So happy to have been a... →
eddavid: I shot the short film, Dove "Real Beauty Sketches" for director John X Carey: https://vimeo.com/64121181 Full cast and crew information is in the link. So far the video has gone viral - it has hit a raw nerve in a lot of women and has over 11 million views after a week. The "Independent"…
"I asked what a teacher's salary was. $100 per month. So I went to an ATM and..."
– mind blown Neil Fraser: News: CS in VN (via fred-wilson)
2 tags
8 tags
Watch
Check out my remix of "Dueling Banjos," the Grammy-winning song from Deliverance, a movie that succeeded in making the deep South seem even scarier and ruined camping for me forever. I took the video/audio from the scene, repitched/tuned/fx'd the crap out of it and layered/looped into something that's really more than a remix. This is the second time I've sampled...
W+K 12.9: Hitler's Car and Copywriting →
wk12: Earlier this week Riswold had called down the 12 class to the bunker to give us a lecture on copywriting entitled, "How Hilter's Car Led to the Greatest Advertising in Advertising History." During the presentation, he described the history of the car, the growth of the company, the emergence…
8 tags
7 tags
Gap
I've never been prouder to be a GAP shopper. It takes a lot of courage to say: "We don't care if you're a pair of hot, conjoined twins, if you have money, we'll sell you vintage tees." How progressive! (via Creativity Online) Work by: Peterson Milla Hooks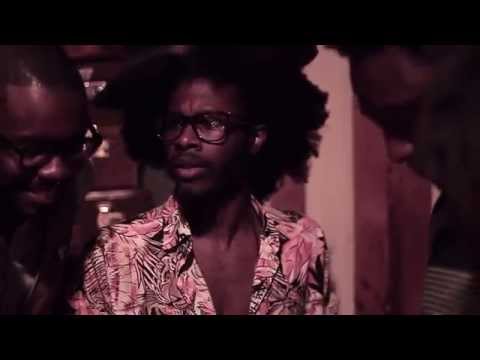 Hey Ryan! →
11 tags
Video, Music and Catering by Mayowa Tomori
New video for work. I enjoyed this project because I got to recycle an old song that I had written and use the instrumental for the video. Rarely do I have such complete control and input over a project. Odds are, if you've seen a Disney cartoon or even been to the movies or know anything about art, you know something about an arsenal tech artist. This is a video about a new exhibition at...
Watch
rosiesiman: Cicada Princess checking out the best of Kickstarter and stumbled across this gem. it might just change my opinion about cicadas…
7 tags
Watch
Re:SOLUTIONS: An 1828 Project to Make Indianapolis Better
8 tags
Slow/No Internet Movement
I started my own "slow internet movement" years before NPR reported on it. When I moved back to Nigeria two years ago, I had to suffer and yes, suffer the indignities of sluggish internet, further crippled by an epileptic power supply. Each bit and byte I downloaded proved a chore and I suddenly became more conscious of how I was spending my time online. Do you have any idea how much...
5 tags
MayowaTomori.com
This is where I've been these last few weeks. I decided to use WP to build my website platform. I miss the social of Tumblr, but the choice of themes/support/forums/what you can do with WP is still unmatched in my opinion. What's your call, Tumblr or WordPress? Check out my website here:
4 tags
12 tags
Short Story: Alex' Choice
I took a creative writing class in 2009 and today, discovered a bunch of my short stories I had written. Back then, I was living in Nigeria, reading far too much Greek mythology and in the middle of an epic sex drought caused by a relationship with a long, long, long-distance girlfriend. So, I had a lot of time on my hands. Alex's Choice is a story about two college friends who bond over...
7 tags
InsPIRATE: Stop At Nothing
No matter what gets thrown at you, create, inspire and stop at nothing. A burn production: Never Extinguish from Burn on Vimeo. I really enjoy the simple… storytelling narrative/voice-over mixed in with the frenetic, energetic display of sheer radness. And how about that soundtrack? It's so deliciously derivative! It sounds like Kanye initially and explodes into a orgy of...
4 tags
Indy Tweed Ride Pics (from Jeremyya)
It's a shame I missed Indianapolis Tweed Ride: Photos from jeremyya. See more here
6 tags
Handwritten Fonts (on the cheap)
Download them here (Hongkiat.com). All are free for personal use or from $5 and up.
11 tags
4Hour Project: Human (new song)
A few days ago I was on one of my creative moods, or rather "inspired by procrastination" to write something new. Listen to human on soundcloud or download it here. It's a song about… repentance and redemption, but not really religion. It's really written out of a sense of awe of the beauty of a world where we rarely deserve the things we learn to take for...
Rita, I apologize for my last post
I should stop writing when sleep deprived :) But thanks for seeing through my language and straight to my meaning.
ramble ramble somnless amble
It all counts. Something occurs to me as I'm leaving the theater tonight after watching some big budget film about a robot boxing league or the relationship between a deadbeat dad or whatever. I imagine the screenwriter or author who first penned and pitched the story trying to convince someone to give them money for it. "See, it's about a loser of a man who finds a relationship with his son and...
Watch
"Some Girls" - Jonathan McAfee (First Friday at Earth House)
Watch
PRSSA Carnaval Brazilian Masquerade
1 tag
PR and Digital: A Steamy Affair
elizabethfriedland: My first post as a contributing writer for the Flack Me blog on Talent Zoo is live.
8 tags
InsPIRATE: Manual Motion Graphics
Easily the most compelling motion graphics work I've ever seen. Thanks Communication Arts Design Annual.
3 tags
10 tags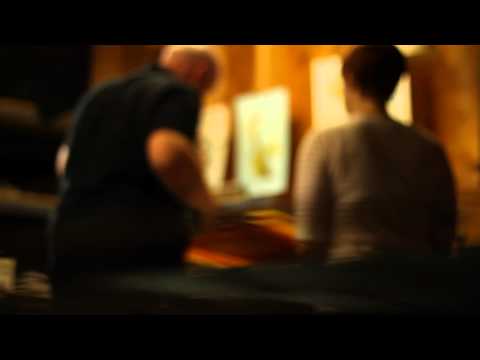 Less Cruel in Character
When men are cruel in books, their characters seem so intentioned and resolute. Cruelty in real life is much more unconcious, don't you think? Mary Gaitskill's early work is interesting.
6 tags
InsPIRATE: Being Creative
Don't Hug Me I'm Scared from This Is It on Vimeo. Ryan and I need to be a little bit more ambitious with our puppetry, methinks. How to InsPIRATE: Collaborate ++ It took about 15 people to bring the video above to life (full list at the end of this post)! If I had resources to assemble my dream production team, it would include: Local Talent: Erin K Drew & Michael Runge...
4 tags
Maker Monday: Not A Designer
I can't stress how much not a designer I am.  At work, eager to please during my first few weeks I mentioned I know "a little photoshop"…i.e. I know how to make animated .gifs and how to add lens flare and glitter to my myspace profile photo. Somehow they misconstrued this as: Mayowa is a graphic designer.  which is how I ended up designing our Giving Cards. What...
6 tags
Peru/Porter Pilgrimage
Oh darlings, let's misbehave! I'm off to Peru, Indiana in the morning to see Cole Porter's birthplace. Therefore, I'm reposting this mixtape of a few of my favorite Porter songs from a little while ago. Download mp3 (Right Click/Save As) Who is Cole Porter? If Porter's name doesn't ring a bell, don't feel bad because you've likely   heard his work before. Porter was...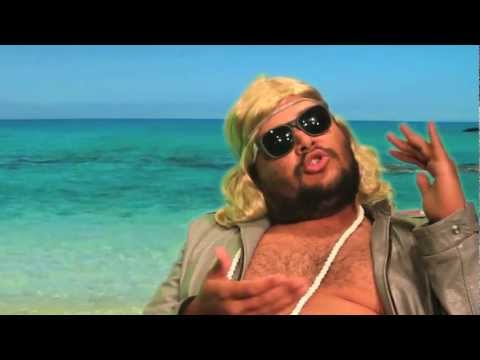 10 tags
InsPIRATE: Magic Me An Amazing Letter
"Bay-beh, bay-beh, bay-beh!" This guy is the japanese Trent Reznor…if Trent Reznor knew how to have any fun.  Great idea, a compelling and expressive faux stop-motion style that transforms the song into a true performance piece. It reminds me of a video I shot for a friend. How I would I insPIRATE it? I'd use it to impress some potential lover of course! Ask me again...
8 tags
The Ones I Let Myself Love (mp3)
I normally celebrate my birthdays with a mixtape of original music I made in the last year. Not this year. Just one song, a rough draft from last month or so. What I Am (mp3). Lyrics: It's not what i am, But what i aspire to be, Greater than All who've come before This mortal man. If not for my ripening flesh, I would rise to the stars to take my place. Chorus: If no one...
Brain Stew/Thought Spew (08/16/11)
1. Age++ / Weird++ 2. Happiness Projects 3. Copywriting lessons from Viagra/penis-enlargement web banners 4. Portfolio pains 5. Synthpop September (Erasure & Cut/Copy) 6. The Copywriter's Handbook 7. Quentin Blake's "Drawing: for the Artistically Undiscovered" 8. 8bit music/LSDJ 9. PRSSA Conference 10. Finish up French minor
5 tags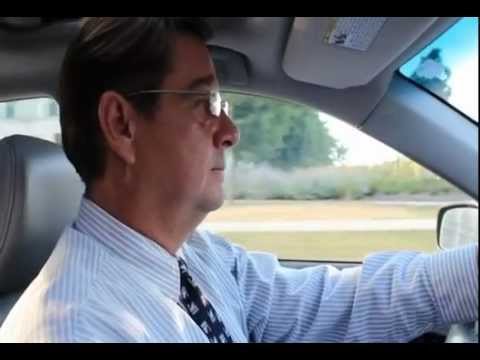 3 tags
Watch
ritaelise: I have some of the most talented, wonderful friends a girl could ask for.  One of my best friends, Max Yoder just released his first music video for his lovely song, Two Trees.  Check it out & spread the love. 
Brambles
Brambles On the way to the upper rugby fields was a tunnel made from bramble bushes, that would burst darkly with blackberries in early September. I would stop in the tunnel with friends and sweeten my already rich lips with decadent, berry flesh on the way back from practice for as long as the birds would let us share. There's no feeling quite like dining at nature's...
Thought Stew/Brain Spew (7/27/11)
1. LinkedIn for dating (with ex-recommendations) 2. the man in the Hathaway shirt 3. David Ogilvy 4. Gigi's Lawn Care/Bikini Modelling Service - new business idea 5. Drew's dark place 6. A woman that makes me want to read Roethke and write poetry 7. Exquisite & profound lust (see 6.) 8. Joomla 9. Pink chinos 10. Marketing Academic Career Services to Freshman What's...
Watch
ritaelise: yes, this is my second time posting this tune this week.  BUT—this time it's the video.  so beautiful.  lord huron | the stranger  more lord huron tunes here.  Great vid, great track.
Vimeo Revolution: Puma looks DIY
The chaps at Droga5 seem to be watching a little too much Vimeo.  This ad/short film for puma looks like it was shot on a DSLR. There's a wonderfully shaky amateur/semi-professional feel to the whole thing. What do you call that, authentic?